Perfumer Profile: Elaine Teo
Meet European Flavours and Fragrances Perfumer, Elaine Teo.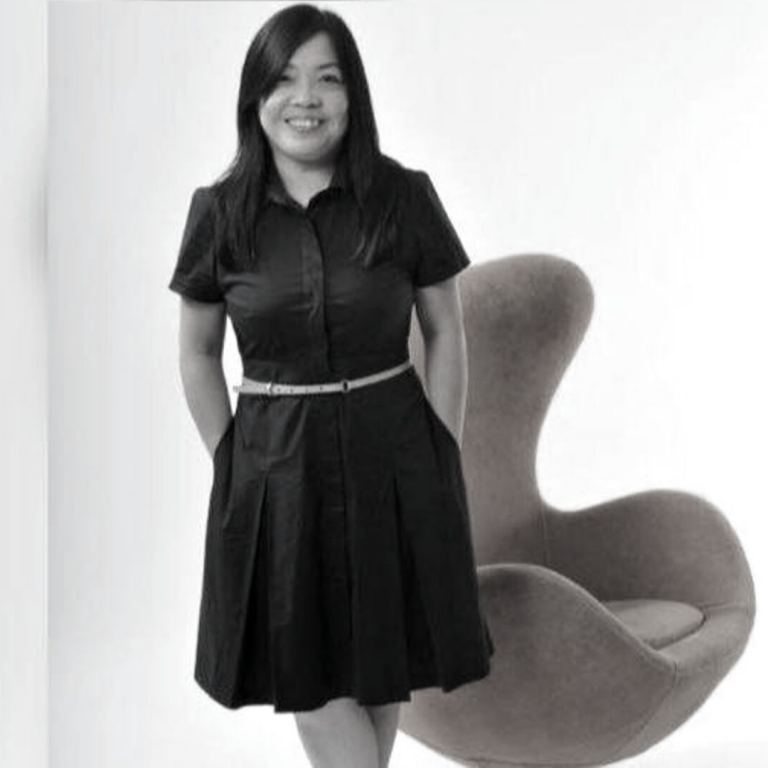 From a young age, Elaine's passion for perfumery was evident.
Her intrigue and fascination with the scents that surrounded her in her daily life led Elaine to pursue a career in this industry, to understand more about the olfactory senses, the impressions a fragrance can have on you and the memories they can evoke.
Elaine now cites her love for traveling and photography as her main sources of inspiration…experiencing diverse cultures and looking in detail at what mother nature can provide.
Learn more about Elaine and her work as a Senior Perfumer at EFF in our latest Q&A interview below.
Perfumer Profile: Elaine Teo
EFF Office: Singapore
When did you start at EFF? I started working in EFF on 1st August 2017 
What is a typical day like for you at EFF?
I usually start my day by checking my inbox emails, responding to client emails, and any requests that have come in.
My next job is to see what new projects have come in and discuss the best way to handle them with our Managing Director Marco, and Creative Fragrance manager, Jigisha, 
After this, I speak with our QC analyst, to ensure all production samples and incoming raw materials are all going well.
Next, I head to the compounding lab where I prioritise their daily compounding formulas, to ensure the most urgent formulas have to be compounded first and so on…
When I return to my desk, I start smelling raw materials from our local suppliers to evaluate if we will proceed with the purchase of these materials. 
After making myself a nice cup of coffee, I am ready to start working on projects, creating formulas to meet the requirements of my projects.
In the afternoon, I often Skype with my UK colleagues to have them involves in some of our Asian projects.
If I have any spare time, I carry out a raw material smelling session with the girls in the lab, our QC analyst and CFM, to increase their knowledge in perfumery.
Tell us about education and previous work experience.
I graduated with a Diploma in Chemical Process Technology and was trained in perfumery at a renowned fragrance house. All in all, I have had around 24 years of experience working in perfumery for some of the worlds leading fragrance companies, before joining EFF in 2017.
What was one of your favourite projects?
Apart from the wins, one special memorable project would be back in 1997 when I had the opportunity to join the team I was working with in Yunan, China for a "Scentrek expedition". It was a real eye-opener for me, and the experience was so amazing as we were able to extract the scent of the flower, and bring it back to the lab to do a headspace analysis and translate it to perfumery. At the same time, I had the opportunity to work and consult with Dr.Roman Kaiser, a renowned research chemist who specialised in Scentrek headspace technology.
This beautiful experience really highlighted what nature can bring to our perfumery work.
What advice do you have for new Perfumers?
Keep your focus and believe in your work.
Do keep fit, exercise regularly, so you will be able to think faster, work faster… this is especially crucial in Asia, as the pace is pretty fast!
Most importantly, keep the passion alive and keep creating great fragrances.
What do you think are the best skills that you bring to your job?
Sharing our passion, our stories, experiences about projects and the people we have worked with 
What publications, blogs, or people in the industry do you like to read or follow on social media?
I like to read Perfumers and Flavorists Magazine and Fragrantica.
What is your favourite fragrance?
There are many favourites here. To list a few, Jádore, La vie est belle, Coco Mademoiselle and Chloe.
What is your favourite candle scent?
Baies By Diptyque
What is something about perfumery that you've learned over the years?
I have learned over the years that it takes a winning team to win great fragrances. 
For more of our blog post releases, be sure to follow EFF on Linkedin, Facebook & Instagram or send an enquiry to us here to request a sample.